Festive symposium "Unternehmen Region" celebrates successful collaborative projects in Thuringia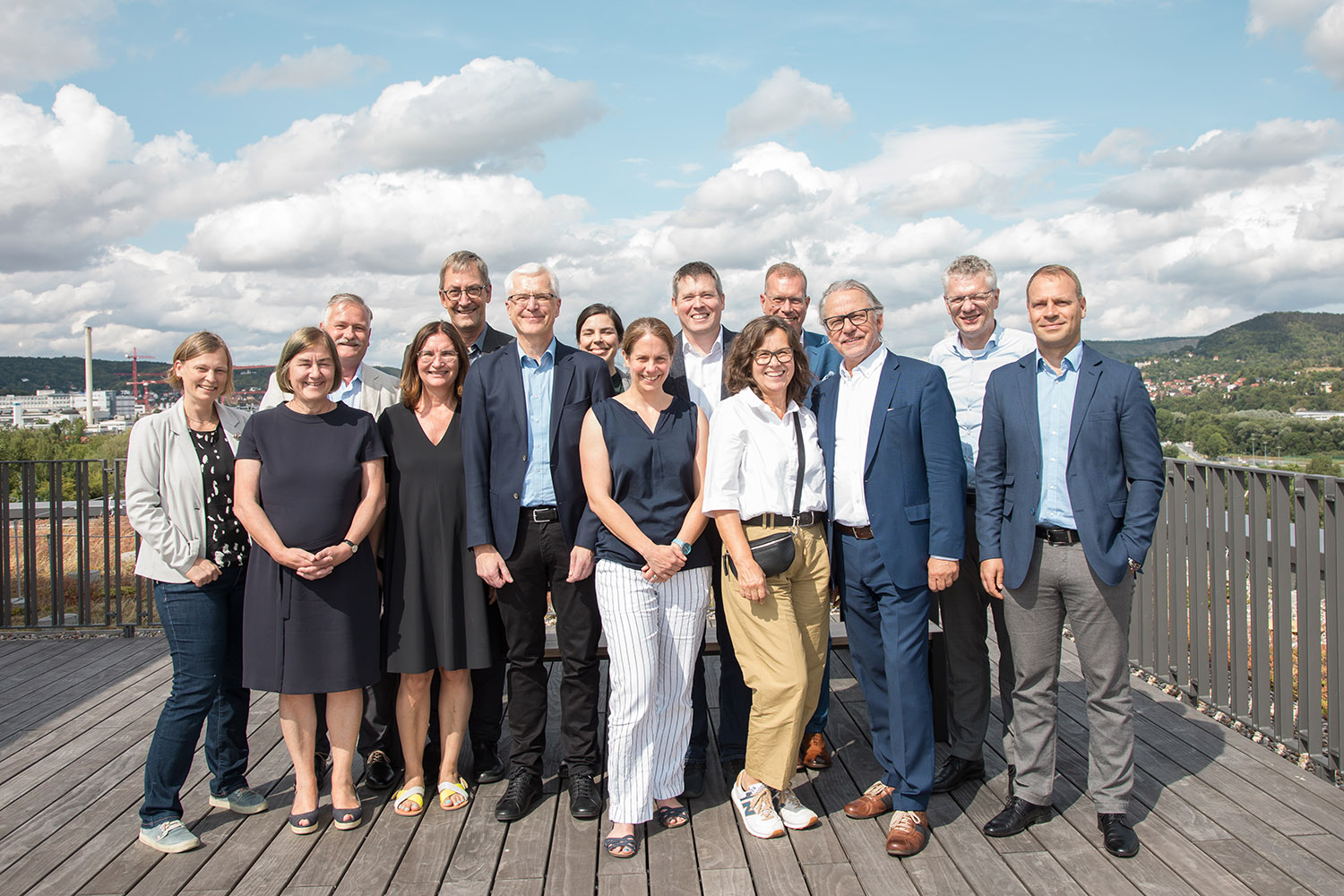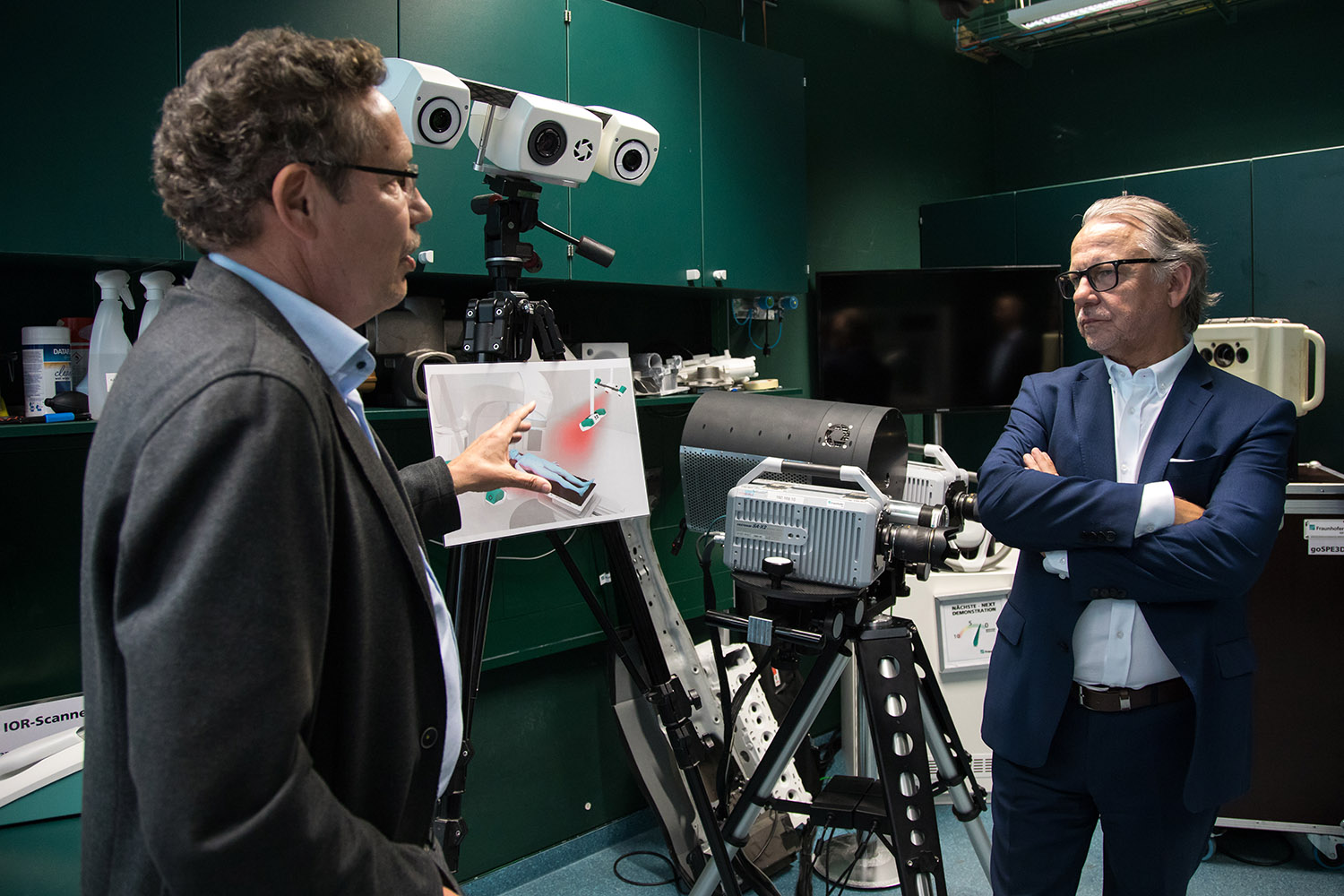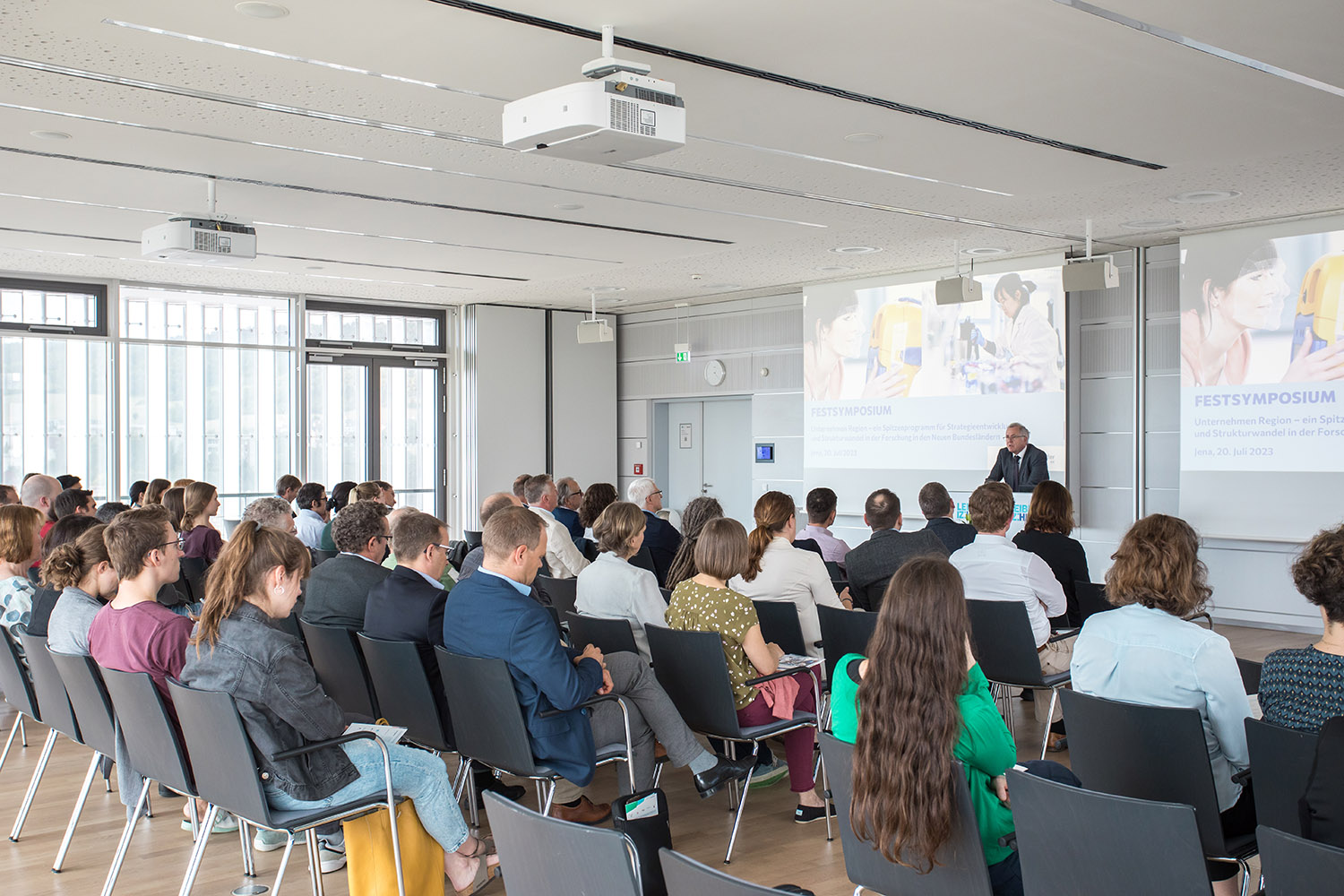 With the "Unternehmen Region" (engl.: Enterprise Region) program family, the Federal Ministry of Education and Research funded eight thematically open individual programs to promote research and innovation in eastern Germany from 1999 to 2022. In total, more than 500 regional innovation initiatives were supported with a total of over two billion euros. To celebrate the outstanding results of the programs and to initiate discussions on new topics for the future, Leibniz HKI as well as Fraunhofer IOF invited to a festive symposium at the Beutenberg Campus in Jena on July 20, 2023.
The program family made it possible to support two essential subject areas that have a great tradition in the Jena region in particular: optics and precision mechanics on the one hand, and infection and active ingredient research on the other. Through diverse and interdisciplinary alliances that had emerged from the "Unternehmen Region" programs, numerous new impulses could be set in these fields, which at the same time became sources of ideas for application-oriented research throughout Germany. In particular, cross-institutional programs such as the centers for innovation competence Septomics and ultraoptics, the research consortium InfectControl, the research alliance 3Dsensation, and the growth cores fo+ and Tailored Optical Fibers (TOF) formed the cornerstones for numerous new research topics and cooperation platforms.
On July 20, 2023, the Leibniz Institute for Natural Product Research and Infection Biology e. V. Hans Knöll Institute HKI and the Fraunhofer Institute for Applied Optics and Precision Engineering IOF invited to celebrate the outstanding results of the program family "Unternehmen Region" at a festive symposium. Furthermore, discussions on new future topics were initiated and ideas were discussed on how to further promote the positive further development of the innovation ecosystem Jena. Numerous guests from science, business and politics exchanged views on the successful funding formats and the diverse impulses that the programs and alliances have set in the region as well as nationwide. In addition to the speeches, highlights included a tour of the two institutes' modern research infrastructures.